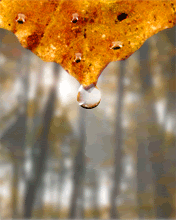 "Tell God all that is in your heart, as one unloads one's heart to a dear friend. People who have no secrets from each other never lack subjects of conversation; they do not weigh their words, because there is nothing to be kept back. Neither do they seek for something to say; they talk out of the abundance of their hearts, just what they think. Blessed are they who attain to such familiar, unreserved intercourse with God.
Yet--
How rare to find a soul still enough to hear God speak."
-Francois De Fenelon
Thank You, Father, for this moment of quiet, and for the strength to pick up my tasks again, renewed and refreshed because I have paused to be with You. For the sake of Jesus Christ our Lord, Amen. -Sherwood E. Wirt, "The Quiet Corner"
"The privilege of prayer to me is one of the most cherished possessions because faith and experience alike convince me that God Himself sees and answers, and His answers I never venture to criticize. It is only my part to ask. It is entirely His to give or withhold, as He knows is best. If it were otherwise, I would not dare to pray at all. In the quiet of home, in the heat of life and strife, in the face of death, the privilege of speech with God is inestimable. I value it more because it calls for nothing that the wayfaring man, though a fool, cannot give - that is, the simplest expression to his simplest desire. When I can neither see, nor hear, nor speak, still I can pray so that God can hear. When I finally pass through the valley of the shadow of death, I expect to pass through it in conversation with Him."

-Sir Wilfred Grenfell